Anatolian Yastiks 6
Anatolian Yastiks


This fine yastik is from Central Anatolia. c 1850, the interlocking
'wedge' method of weaving the selvages is indicative of the Konya/Capadoccia region.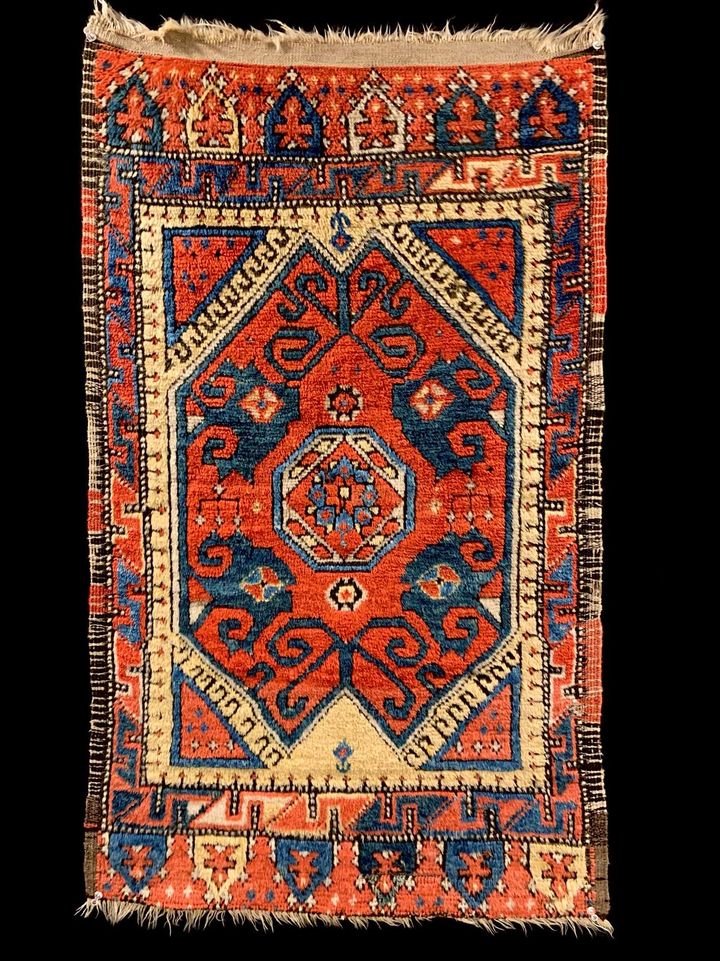 BELOW: Eastern Anatolia, possibly Kurdish, c. 1875-1900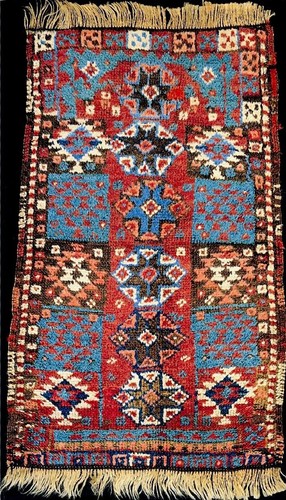 BELOW: Kirshehir, c. 1850-75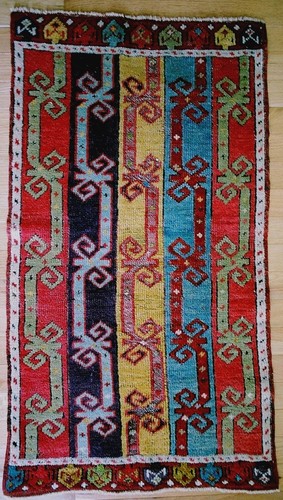 BELOW: Karapinar, c. 1850, or before. A unique pattern of repeating octagons with pinwheel motifs. This element is found on the ceramic tile revetments of a Timurid octagonal mausoleum, c 1350, at Shah-i-zindah near Samarkand.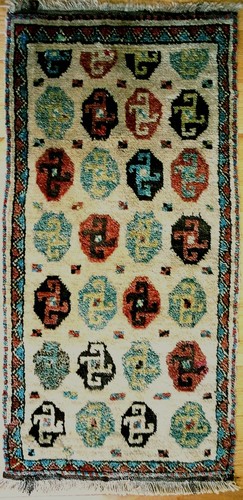 BELOW: Dazgir, c. 1850-75, with aubergine details.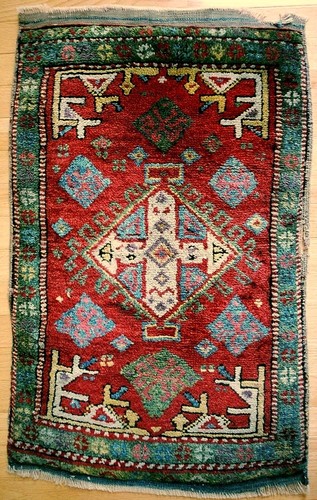 BELOW: possibly, Karapinar region, c. 1800-50, or earlier.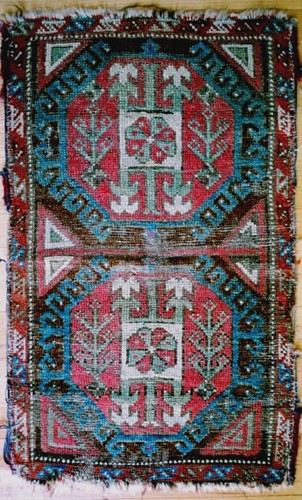 BELOW: probably western Anatolia, c. 1875