13. Central Asia -- page 13 of 21
Rugs and Trappings of Central Asia: The Collection of Dennis Dodds and Zinaida Vaganova
Very fine and early Timuri (Baluch group) carpet, approximately 4 x 6 feet, circa 1850-75, with refined drawing and excellent plush pile of soft spring lambs' wool. Understated palette with glowing indigo blues and madder based red-brown, with black dyes that are highly exidized, giving a scupltured surface texture to the pile. The delicate pale rose-madder in the border indicates a color that is seen only the earlier Baluch-group weavings. The flatwoven kilim ends are outstanding and in very good original condition.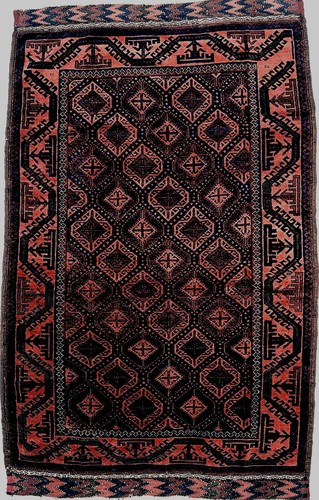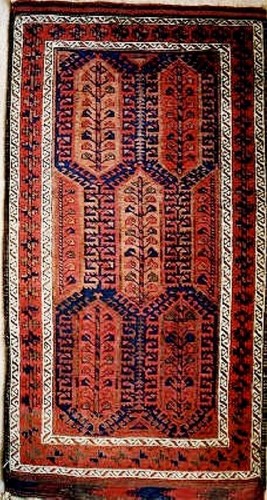 Baluch small rug, 33 x 52 inches, with full pile in lustrous long staple wool. In excellent condition with original flatwoven kilim ends. Ex-collection: The Jerrehian Family.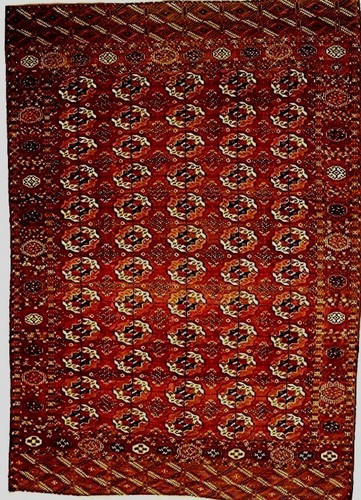 Tekke Main Carpet 5.6 x 11 feet, circa 1875. Very finely woven as a supple piece of velvet cloth, with small highlights of pale blue and yellow silk. Elaborate pile elems. very good condition with slight localized wear and one old small restoration. SOLD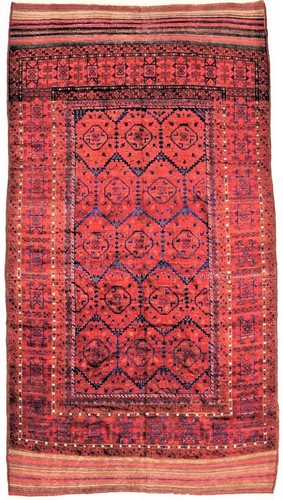 BALUCH, Main Carpet, Tokhhar-i-ghazi, approx. 5 x 11 feet, circa 1890.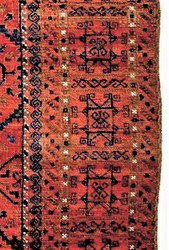 Detail of border, BALUCH Main Carpet, 5 x 11 .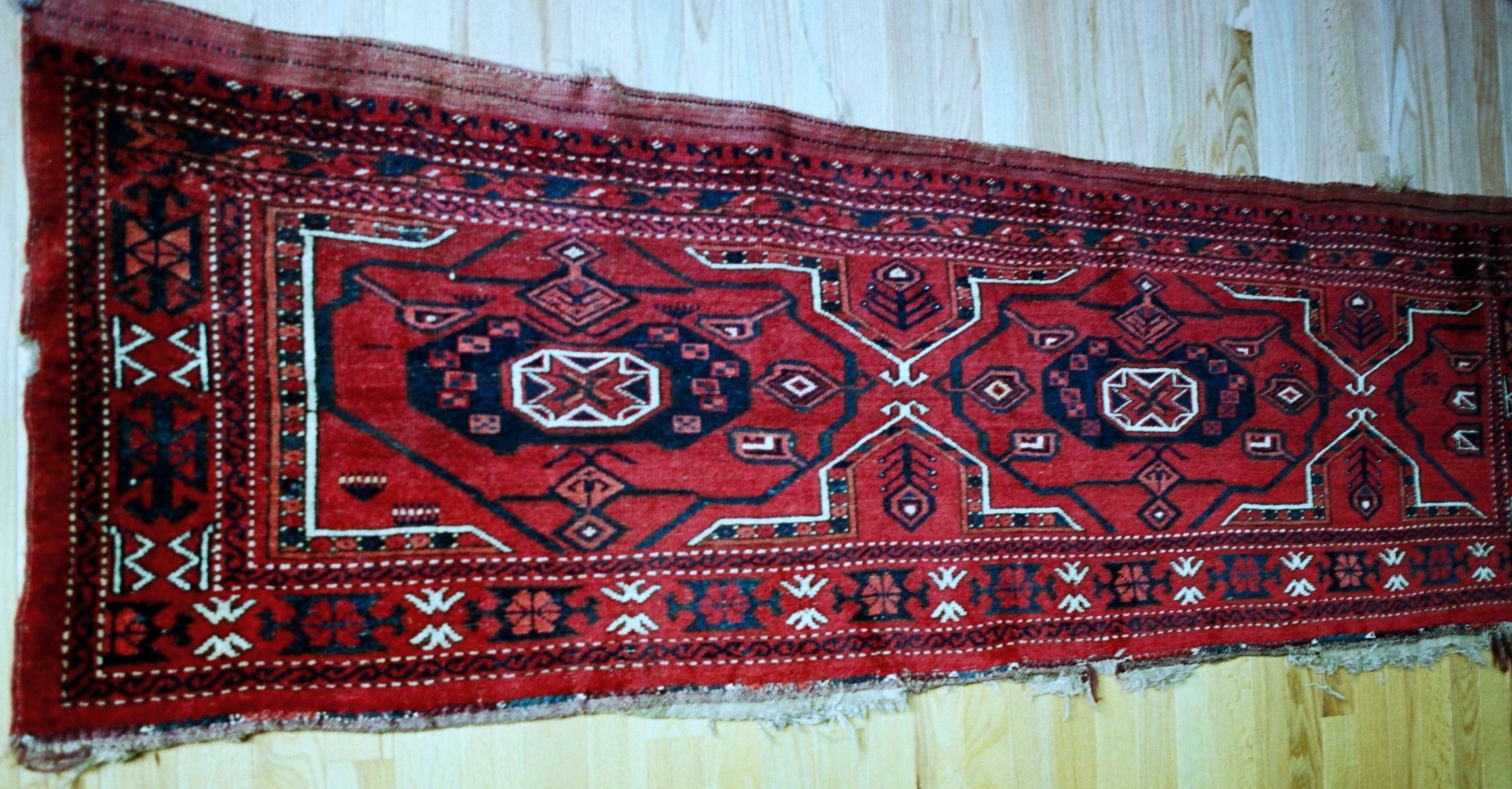 ABOVE: TURKMEN TRAPPING, Ersari tribe, kejebe design, 51 x 152 inches, last quarter 19th century. SOLD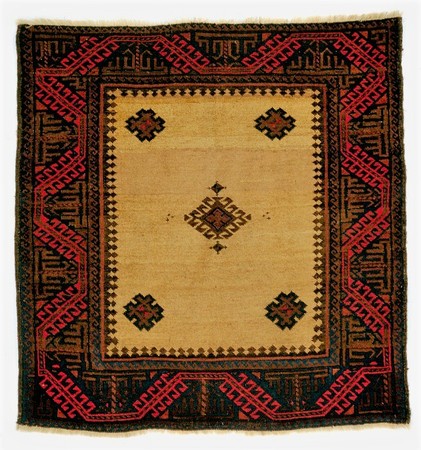 BALUCH Sofreh, all pile with camel hair center, 28 x 28 inches square, last quarter 19c