12. Central Asia -- page 12 of 21
Rugs and Trappings of Central Asia: The Collection of Dennis Dodds and Zinaida Vaganova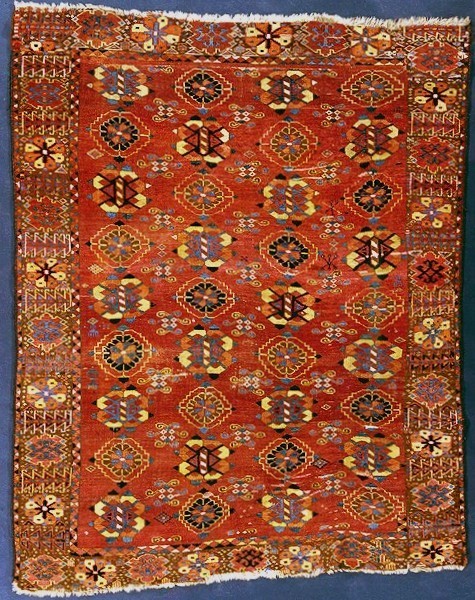 ABOVE: MAIN CARPET (fragment), Middle Amu Darya, circa 1800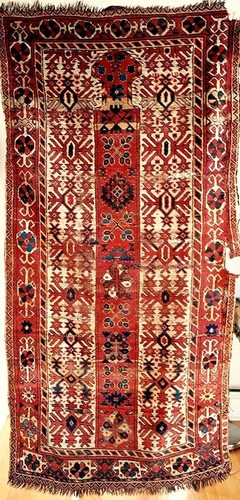 ABOVE: See Central Asian Carpets auction catalogue for a similar prayer rug with segiz kelleh borders, LeFevre and Partners, London, 1978; Lot 17, "Beshir Prayer Rug, early 19th century."
ABOVE: CENTRAL ASIAN PRAYER RUG, of the uncommon 'stele' type, Middle Amu Darya, first half 19th century. This group was the topic of my paper delivered at an ICOC symposium in Leningrad in 1988 and at The Textile Museum in Washington, DC in 1990.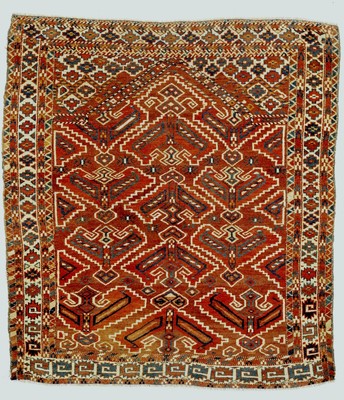 ABOVE: PRAYER RUG, Yomut Family, possibly Ogurjali, c 100. or before. Some motifs are woven with true camel hair. Exhibited and published, 8th ICOC, Philadelphia, 1996. "Oriental Rugs from Atlantic Collections," p. 177, fig. 198.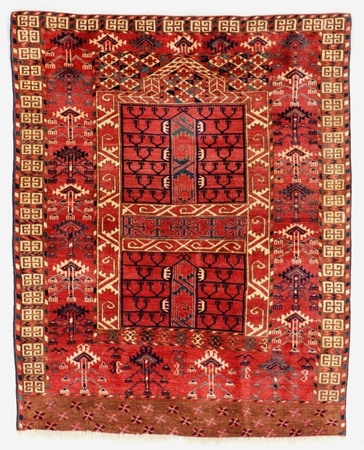 ABOVE: TURKMEN ENGSI (DOOR COVER): Tekke tribe, c 1800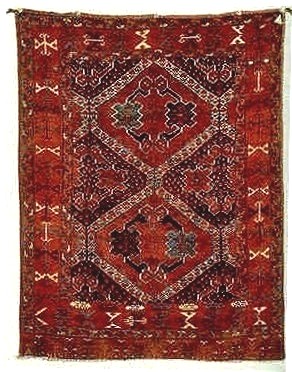 ABOVE: CENTRAL ASIAN ENGSI (DOOR COVER): Middle Amu Darya, mid-19th century (ex-coll. Dr. Marvin Amstey, Rochester; Meyer-Muller, Zurich).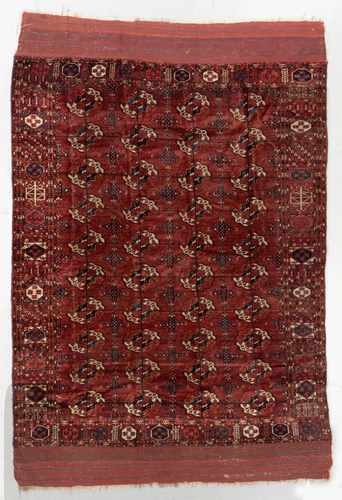 ABOVE: Tekke Main Carpet, circa 1850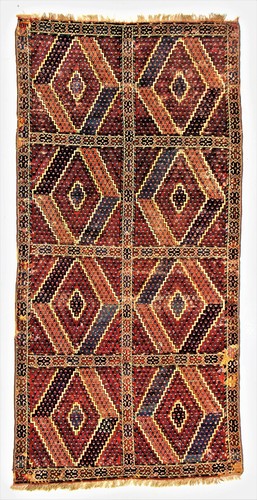 ABOVE: Central Asia, Middle Amu Darya region, Ersari/Beshir, circa 1800-25. 4.6 x 9.0 feet