17. TURKISH RUGS -- page 17 of 21
Turkish Rugs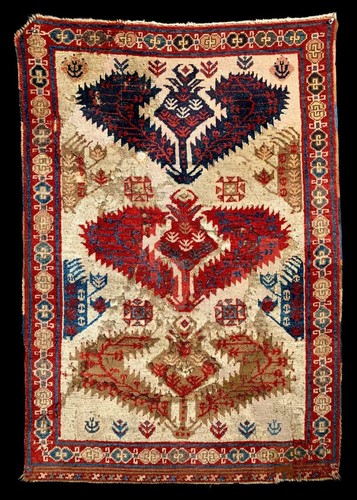 ABOVE: A very rare small rug from the Konya region of Central Anatolia, 18c or before. The three froral blossoms and serrated leaves are familiar elements from the Ottoman court textile design vocabulary. Only one other example is currently known to exist. It is in the TIEM, Museum for Islamic Art, in Istanbul. This rug was formerly in a prominent private German collection.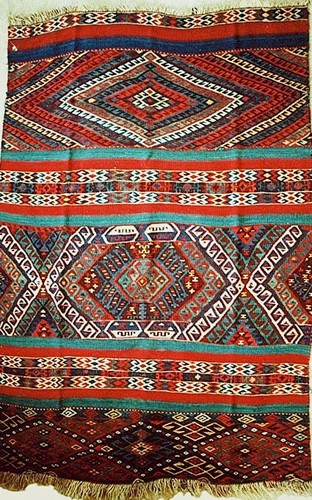 Excellent example of a multiple-technique flatwoven panel with satuyrated dyes and three methods of weaviing, Eastern Anatolian, Kurdish, circa 1890.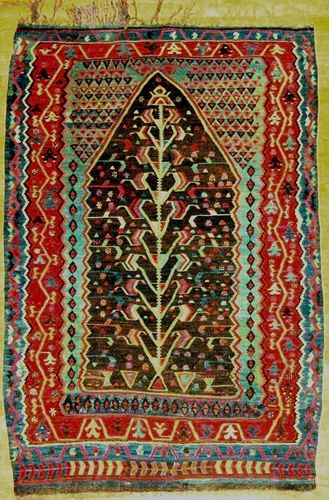 Finely woven small prayer kilim from Western Anatolia, circa 1850. SOLD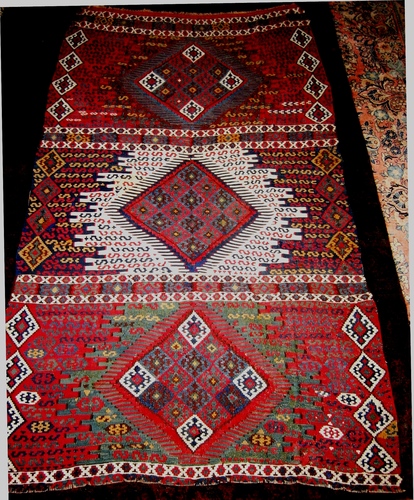 Unuisual and dramatic Kurdish kilim from Eastern Anatolia, possible Erzurum, woven in one loom wifth, approx. 5x8 feet Circa 1850. SOLD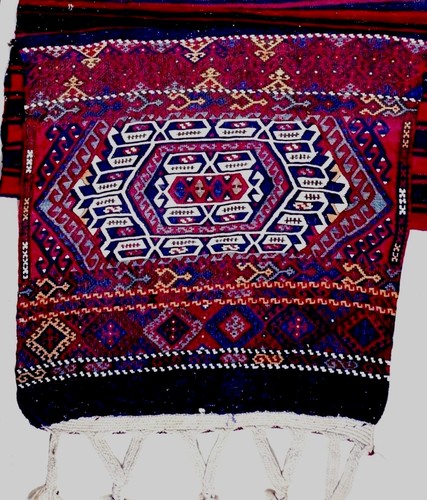 Extremely fine and complete double bags (heybe) woven in weftless sumak with small features in cotton and metal thread. Only one bag face shown, other is attached and identical.